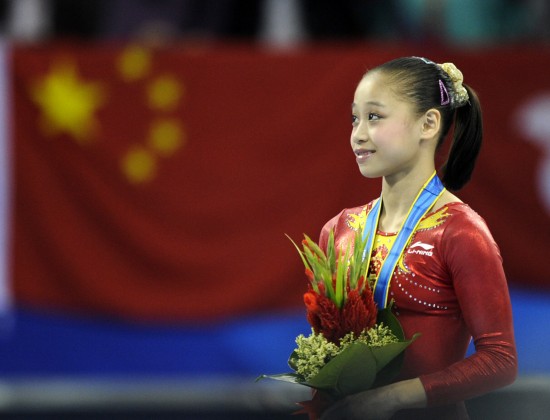 UB: Kexin EF (the highest UB overall score since D score system). By connecting the 1 1/2 pirouette with dismount, her highest D score is 7.4(done that in WC TF).
BB: Sui Lu EF -
gymtruthteller
called it the best BB routine of the year. She took out the bhs from her first pass (used to be front pike+phs+bhs swingdown)- one lesson learned from WC TF.
FX: Sui Lu AA - I finally begin to like her floor music. :) "Scent of a Woman" really fits her personality.
VT: Huang Qiushuang VT- best DTY landings for her, probably throughout 2010. Coach Lu mentioned in an interview that Huang is training for Y900.