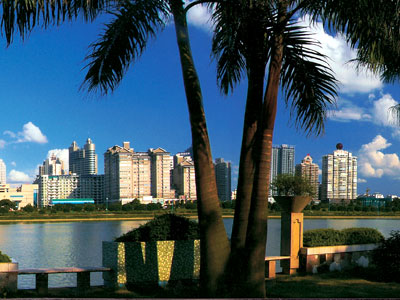 (photo courtesy:
ChnBloger.com
)
The host city of the 2014 World Gymnastics Championships has yet to be decided. It was expected to be announced on May 20th. Nanning, China, was the only city bidding for 2014, but according to IG's
report
the host city is "still open". The word on the street is that Nanning wasn't rejected, and the official approval will come after fixing some details. Three of the cities bidding for 2015 worlds,
Glasgow
,
Paris
and
Orlando
, have made their own bid videos. Each one of them has done a great job in showcasing their qualifications. Nanning should have made one of those bid vid.
Nanning
is the capital city of
Guangxi
Province. Guangxi has played a vital role in the Chinese gymnastics history: a large number of gymnasts, several world champs and Asian champs have been trained and brought up in its provincial gymnastics program.
Li Ning
and
Mo Huilan
are both Guangxi natives. For certain reasons, Guanxi's artistic gymnastics lost its sparkle over the last decade. Only one single gymnast from Guanxin WAG provincial team competed in last month's Kunshan national gymnastics championship. Although several current members of WAG national team including Jiang Yuyuan, Huang Huidan, Wu Liufang are all from Guangxin, they have been recruited by Zhejiang, Guangdong provincial teams respectively, and currently are representing those teams in the nationals.
In recent years, however, Guangxi's acrobatic gymnastics are thriving. Guangxi University, located in downtown Nanning, has the best university cheerleading team in China. The
GXU Cheerleading team
has won the national titles for 6 consecutive years since 2005, and has competed in 2009 and 2010 IASF worlds representing team China (a documentary of the team can be found
here
).
Also, thanks partly to its location - facing the Southeast Asia while being backed by the vast land of the southwest China, Nanning has become the pioneer city in cooperation with
ASEAN
(Association of Southeast Asian Nations) both economically and culturally. In Apr. 2011, the
China-ASEAN Gymnastics Exchange and Cooperation Base
opened in Nanning – the first ever gymnastic exchange and cooperation project between China and Southeast Asian nations.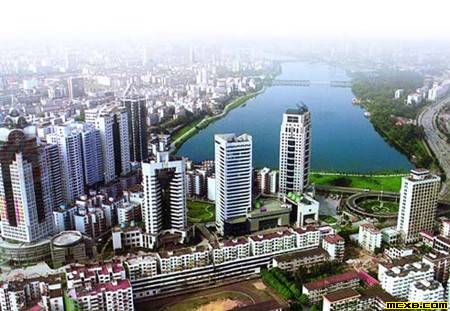 To learn more about the city, check out the
episode
from the CCTV's "rediscovering China" series featuring Nanning – hosted by an Australian named Tommy Shanahan.